Best Fall Flowers To Plant In The Atlanta Area
Image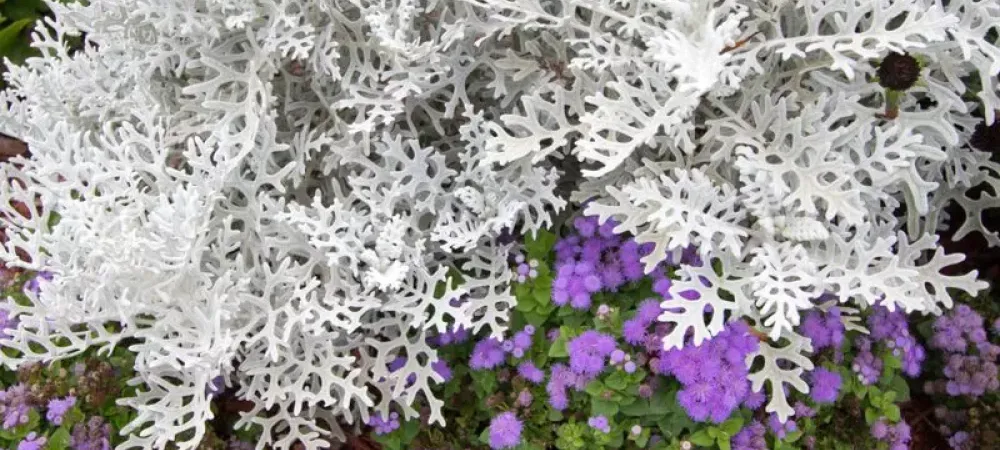 Here in the Atlanta area, we feel fall more than our southern neighbors. This is the time of the year when our gardens come to fruition and die off. All the wonderful colors of summer turn brown and wither away. It might be October but that doesn't mean your gardening season is over. Fall is an opportunity to grow different types of flowers that thrive in the cool short days that lie ahead of us. 
Plant Hardiness Zones
Before you plant anything you should always consult the USDA plant hardiness zone map. Here in the state of Georgia, we have four different hardiness zones: 6a and 6b, zones 7a and 7b, zones 8a and 8b, and zone 9a. In the mountains to the northeast, zones 6a and 6b can bring minimum winter temperatures as low as -5 to -10 degrees Fahrenheit. The warm climate of southern Georgia falls into zone 9a, with minimum temperatures as high as 25 degrees. For us, in the Atlanta area, we fall into zones 7a, 7b, and 8a. Thankfully we have done the research for you and have compiled a list of some of the best fall flowers to plant in the Atlanta area.
Violas
Violas are a diverse group of flowering plants that are in the same family as pansies. Some violas are perennial, while others are annual. Violas are resilient little flowers that can thrive in full sun or partial shade. They do best in early spring and fall when the weather is cool. They cannot tolerate the full summer Atlanta heat so if you do plant in summer make sure they are partially protected by shade. Violas prefer moist, nutrient-rich soils that are well-drained and fertilized. There are many species of Viola that grow well here in the fall and come in a wide palette of colors. Violas are a great way to add some color back to your drab fall landscape.
Pansies
Pansies are one of the most popular fall flowers in Georgia because of how well they do. Pansies are beautiful cool-weather flowers that are perfect for fall planting. These adorable-looking flowers are a welcoming sight in old flower beds. Their cherub-looking faces have made them a favorite of gardeners for generations. They can come in many popular colors like red, orange, purple, lavender, blue, yellow, and white giving your yard a festive look. Pansies can be started indoors as seeds and planted after the danger of frost has passed. 
Dusty Miller
The dusty miller plant is an interesting addition to any fall flower bed. It is grown for its silvery lacy foliage. The dusty miller plant is long-lasting, drought-resistant, and can even tolerate frost. This makes dusty miller a great choice for fall flowers. In cooler areas of Georgia, it's an annual, but in zones 8 and 9, it's a perennial. The dusty miller plant is suitable for most soil types but does particularly well in acidic, clay, and sandy soils. Water regularly right after planting and then wait until roots have developed and the plant is growing before you water it again.
Snapdragons
Snapdragons are a great flower to plant in your fall garden as they enjoy cooler temperatures and will provide some color and intrigue to your garden while other plants are dormant. Snapdragons can grow between 6 inches to 2 feet tall and are available in a wide variety of colors. Flowers bloom throughout cool weather in intense colors and are the real standouts in a spring or fall garden. Flowers start blooming at the bottom and work their way up the stem, ensuring a long bloom.
For Your Lawn Care Needs in the Metro Atlanta Area, Hire the Professionals at Environmental Turf Management
Ensure your landscape looks it's absolute best by hiring the lawn care professionals at Environmental Turf Management. We are a full-service lawn and turf care provider in the metro Atlanta area. Our seven-step lawn fertilization program offers a custom blend of fertilizers designed to protect and nourish your property throughout the entire season. To help prevent and combat weeds from invading your landscape, we also offer both weed control and bed weed control. 
Learn more now by visiting our website to fill out our contact form, or give us a call at 770-467-3851.
Did you find this article interesting? Share it with your family and friends. Then check out our other article via our blog. Get to know us better by following us on Facebook and Twitter.