Image

Get Rid of Ants, Guaranteed
Fire Ant Control in Georgia
Sharing your backyard with fire ants is bad news. These pests might be small, but they are aggressive and pose a danger to your loved ones. Fire ants have powerful mandibles that they use to pinch your skin while stinging you repeatedly. This leaves behind a painful, swollen welt. For reliable relief, trust our fire ant control. We treat the colony at its source and offer a satisfaction guarantee to ensure you see results.
Leave Treatment to the Professionals
It might seem easy to get rid of ants, but the insects you see are just a fraction of the total population. Each nest can extend into the ground over a foot, easily housing hundreds of thousands of workers. If you disturb their nest, fire ants will become aggressive and territorial, putting you at risk. Our fire ant technicians have the equipment and experience needed to quickly and safely eliminate the colony.
With our fire ant control in Georgia, you are guaranteed:
A free inspection

to determine the extent of the infestation.

Service from

friendly, local technicians

.

Long-term protection

from painful and dangerous fire ant bites.

And more!
Guaranteed Relief from Fire Ants
Attempting to treat fire ants on your own is difficult and stressful. Partnering with Environmental Turf Management is easy. We take care of all the hard work for you and even back our services with a one-year guarantee. If ants come back within that time, let us know and we will come back for free!
Let Our Family Protect Yours
As a family-owned business, protecting your loved ones is important to us! We believe that you should be able to enjoy your time outside instead of worrying about running through a fire ant nest. When you choose our services, you can feel confident that you're in the good hands of your friends and neighbors at Environmental Turf Management.
Image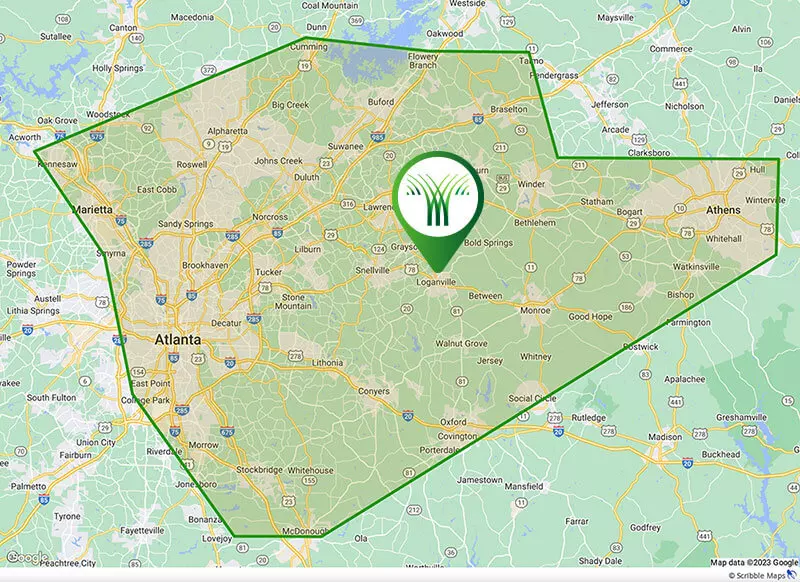 Fire Ant Control Service Area
As a locally-owned business, we love helping our neighbors and forming deep connections with the communities we serve. Our fire ant control technicians service Metro Atlanta and surrounding areas: