Image

Get a Weed-Free Lawn, Guaranteed!
Weed Control in Georgia
Weed control services are an important aspect of lawn and garden maintenance. Weeds can grow quickly and take over your property, competing with desirable plants. Luckily, our weed control both prevents and eliminates the common weeds in Georgia. We provide year-round applications that keep the weeds out for good. Here are the most common weeds we treat for:
Broadleaf
Crabgrass
Chickweed
Bittercress
Henbit
And more!
Trust our Georgia Weed Control Experts
As Georgia locals ourselves, we have the knowledge and expertise needed to treat the unique needs of Georgia lawns. In fact, we've been in the weed control business since 2000, which means we've seen it all! If you have any questions about our service or would like to schedule an inspection, give us a call today.
Image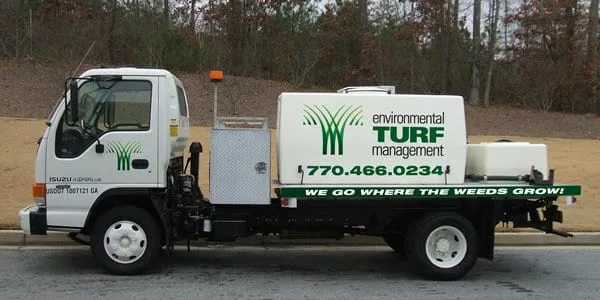 Year-Round Weeding Services You Can Trust
Weeds do not need the amount of nutrients, water, and sunlight that grasses do to grow, so they can seem like a never-ending problem. Luckily, our lawn care program at Environmental Turf Management is equipped to handle these persistent weeds! Treating your yard year-round never gives them the chance to grow and infect your lawn. That's why we offer recurring weed control treatments. With our team on your side, you can enjoy green grass and a weed-free lawn.
Pre-Emergent and Post-Emergent Weed Killer
By using both pre- and post-emergent weed killers, our team targets and eliminates both existing and newly germinated weeds, preventing them from taking over your turf. So not only are we getting rid of your annoying weeds, but we also prevent them from coming back. Here's what else you get when you choose to work with us:
A free quote on all of our services.
A thorough inspection to determine the level of treatment needed.
Effective service from friendly, local technicians.
A wide variety of coupons to help you save, including 50% off your first treatment!
Contract-Free Weed Control
We prioritize flexibility and customer satisfaction. That's why we offer contract-free services! We understand that your needs may change, and you should have the freedom to adjust or discontinue services without the constraints of a binding contract. Our dedicated team is committed to delivering exceptional weed control and maintaining the beauty of your property, earning your loyalty through the quality of our work rather than the obligations of a contract. 
Frequently Asked Questions
Is Weed Control Included with Lawn Care?
Our lawn care program includes weed treatments, as well as aeration, fertilization, fungicides, and more. You can read more about our lawn care services here. 
Do You Offer Bed Weed Control?
Yes, bed weed control is offered in the spring and fall.
Do You Offer Any Weed Control Specials?
When you sign up for our recurring applications, we offer a free weed control application after the 3rd service if needed. 
Image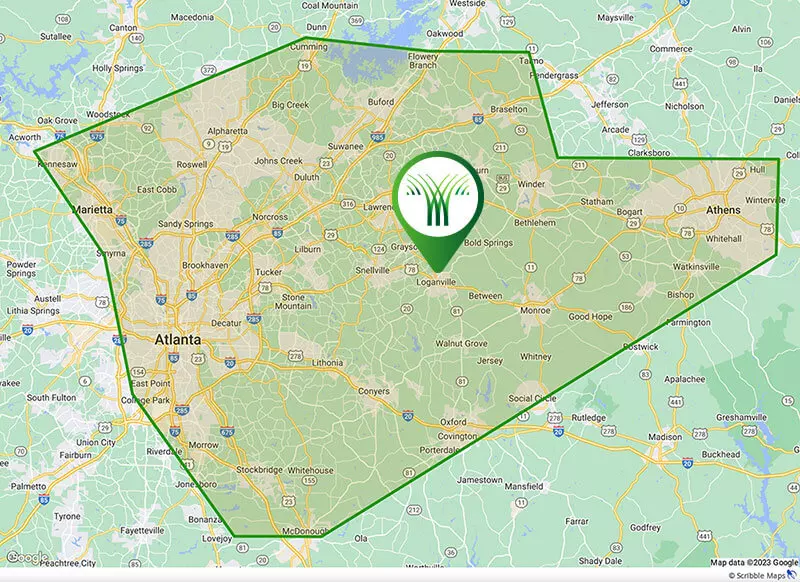 Areas We Service in Georgia
As a locally-owned business, we love helping our neighbors and forming deep connections with the communities we serve. Our lawn care technicians service Metro Atlanta and surrounding areas: