Lawn Aeration in Atlanta
As we enjoy our lawns and make use of our outdoor spaces, the health of our grass can be compromised by compacted soil and thatch formation. Environmental Turf Management offers the solution through our specialized lawn aeration services. Even the most robust residential and commercial lawns can experience sparse growth over time, leading to issues such as: 
Water pooling
Thatch accumulation
Clay-heavy soil
Thin and patchy areas
The good news is that these challenges can be overcome with our assistance. Our core aeration process is designed to address thatch and soil compaction, providing the foundation for your lawn to flourish once again. Trust in Environmental Turf Management to breathe new life into your landscape.
Image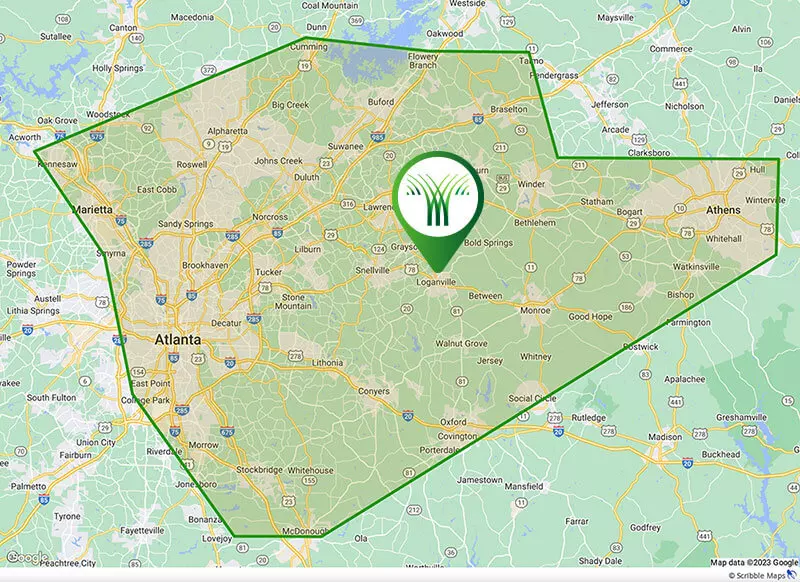 Revitalize Your Atlanta Lawn with Expert Lawn Aeration
Discover the numerous benefits of our cutting-edge aeration services. At Environmental Turf Management, we understand that all lawns can benefit from consistent aeration, regardless of their individual needs. Our skilled team employs commercial-grade equipment to meticulously aerate your yard, extracting soil plugs that facilitate the redistribution of crucial elements like water, oxygen, and fertilizer throughout the root zone. The advantages are undeniable:
Enhanced air exchange between soil and surface
Decreased water runoff
Strengthened root systems
 Improved heat and drought tolerance
 Accelerated thatch breakdown
Reduced thatch buildup
Whether applied individually or as part of our comprehensive lawn care programs, aeration fosters robust root development and nurtures the growth of vibrant, healthy new grass. Experience the transformational impact of our aeration services.
Reliable Services You Can Depend On
Count on Environmental Turf Management for top-quality core aeration tailored to Bermuda and Zoysia grasses. Our expert technicians prioritize aeration services during the active growth of your lawn in the warmer spring months. With a strategic approach to aeration, we cater to both residential and commercial clients, ensuring optimal results regardless of the season. Trust us for dependable and effective lawn aeration solutions.
Expert Fescue Seeding Services
Environmental Turf Management understands the distinct requirements of fescue lawns, and we proudly extend fescue seeding services to residents and businesses. Since fescue grass prefers cooler temperatures, we strategically perform aeration and seeding during the fall season.
Our autumn aeration regimen is similar to our spring program, with the added benefit of reseeding to counteract any damage caused by summer drought. The outcome? In a matter of weeks, the transformation will unfold – vibrant green sprouts emerging to fill in those once-bare patches. Witness the lush results of our fescue seeding expertise!